Public Art for Allied, TELUS and Westbank, is part of our ongoing commitment to contribute to the cultural landscapes of the cities and communities in which we live and work.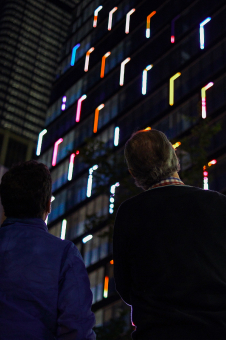 This commitment is consistent with many other cultural initiatives we endeavor to support, participate in and celebrate across Canada and one we intend to continue to build upon in the future. Calgary is a city with a vibrant, expanding arts and culture underpinning. We wanted the public art at TELUS Sky to reflect the city's character, as well as the strength, resiliency and diversity of its community.
At TELUS Sky in Calgary, we are thrilled with the results of our collaboration with renowned author/artist Doug Coupland to create Northern Lights, a landmark public art installation that has become a defining moment on the city skyline.
The idea for the public art came about through an ongoing dialogue between Bjarke, Doug and the teams at Allied, TELUS and Westbank. We were attempting to create something that would reflect Calgary's emergence and its transformation towards a creative economy, while creating a moment of celebration for the city and the country. Together, the building's design and Northern Lights form part of a story where the message is bigger than one building: TELUS Sky represents the future of Calgary.
The result of our collaboration is a 160,000 square foot, dynamic LED-based art installation and the largest public art piece in the city, adding a work of global significance to Calgary's vibrant public art scape. Nothing less than a landmark art piece for Calgary and all of Canada, this work will add a further layer to a project that forms a symbol of Calgary's transformation.
Northern Lights
The north and south façades of the tower showcase the compelling installation, programmed by Coupland with full-colour motion sequences. Made up of 600 custom bulbs, the integrated LED lighting wraps around the building's window frames to create pixels that together form an infinite number of patterns and colour displays. TELUS Sky's design is simultaneously symmetrical and curvilinear. Its twisting and mineralogical façade provides the perfect canvas to channel such a dynamic symbol of nature as the Northern Lights.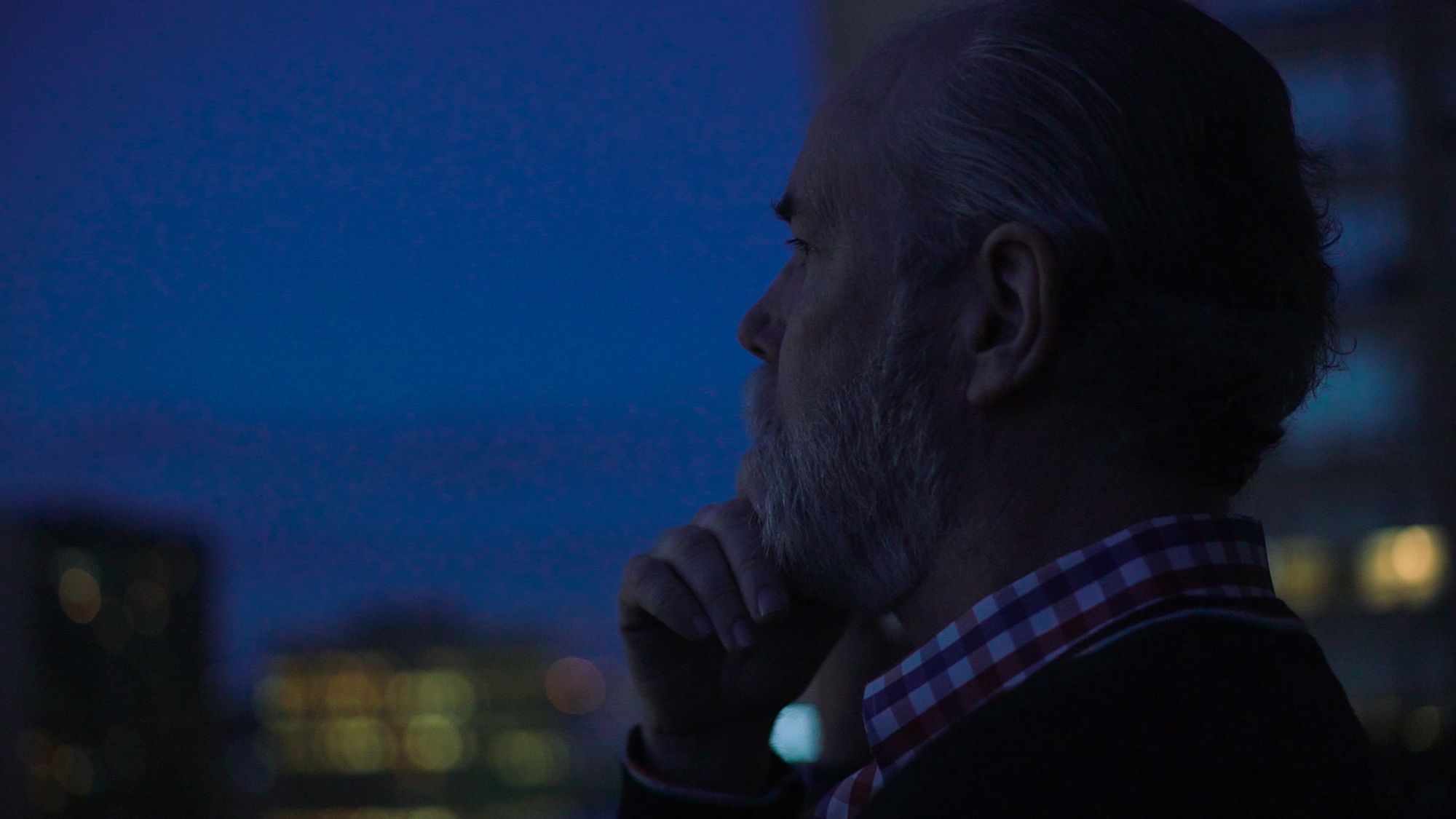 "For me, it was a chance to create something very analog on a system that is very digital. Like the building itself, there is an inherent contradiction, in that technology can be both a form of art as well as a tool for its creation."

— Douglas Coupland, Artist
Douglas Coupland
Coupland is known for public art installations across Canada, including Vancouver's 'Digital Orca', and Toronto's 'Four Seasons'.
Since 1991 Coupland has written thirteen novels published in most languages. He has written and performed for England's Royal Shakespeare Company and is a columnist for The Financial Times of London. He is a frequent contributor to The New York Times, e-flux, DIS and Vice. In 2000 Coupland amplified his visual art production and has recently had two separate museum retrospectives, Everything is Anything is Anywhere is Everywhere at the Vancouver Art Gallery,
The Royal Ontario Museum and the Museum of Contemporary Canadian Art, and Bit Rot at Rotterdam's Witte de With Center for Contemporary Art, and Munich's Villa Stücke. In 2015 and 2016 Coupland was artist in residence in the Paris Google Cultural Institute. In May 2018 his exhibition on ecology, Vortex, opened at the Vancouver Aquarium.
Coupland is a member of the Royal Canadian Academy, an Officer of the Order of Canada, a Officer of the Order of British Columbia, a Chevalier de l'Ordre des Arts et des Lettres and receiver of the Lieutenant Governor's Award for Literary Excellence.